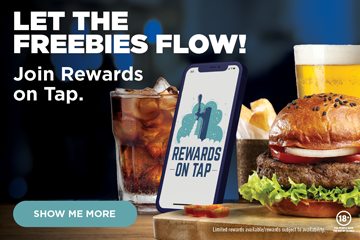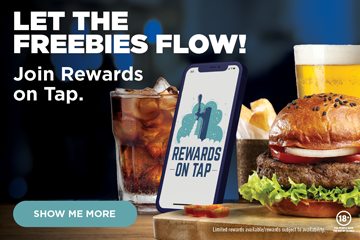 The LITT app and Carlton United Breweries have released a new promotion where users can claim free food and beverage vouchers to spend on delicious pub grub and beverage at five venues across the Perth metro region.
From Tuesday 30th August through to 9 October 2022, LITT users will be able to claim free Rewards on Tap vouchers simply by joining the group, checking-in at participating venues and for inviting their friends and family to join them in the promotion*.
Once users have received their Rewards on Tap vouchers, they can redeem these at any one of the five participating venues. The five venues taking part in the promotion are The Breakwater (Hillarys), The Lookout Bar Bowling Bites (Scarborough), The Boab (High Wycombe), The Shoe Bar and Café (Yagan Square) and The Wembley Hotel (Wembley).
In addition to a $13 join up voucher, users will receive a daily $5 voucher for checking in at each venue and they will also have the opportunity to claim two $13 BONUS vouchers through the LITT app on the 14th and 21 September 2022.
LITT's Chief Executive Officer, Brent Thompson, says "As we enter the summer months on the back of a hard couple of years faced by the food and beverage industry, the Rewards on Tap promotion is a great reminder to Perth's community to support local and it will help bring a new cohort of customers to the participating venues"
"This type of promotion accentuates the core ethos of our Perth based social media app, LITT is all about supporting the local community and in giving back to this community. Our gratitude extends to Carlton United Breweries for facilitating this promotion and providing their support in supporting local"
*More information can be found at: 
Rewards on Tap
Open on mobile: https://litt.page.link/empH
T&Cs: https://cubtrade.azureedge.net/cubpromosterms/TCs-Rewards-on-Tap-Offer.pdf