Become a
business partner
on LITT today!
Sign up on LITT's business platform for free, and start to create augmented reality advertisements and get in touch with your community.
Once you have signed up for a free business account, you'll be able to access great business features right away.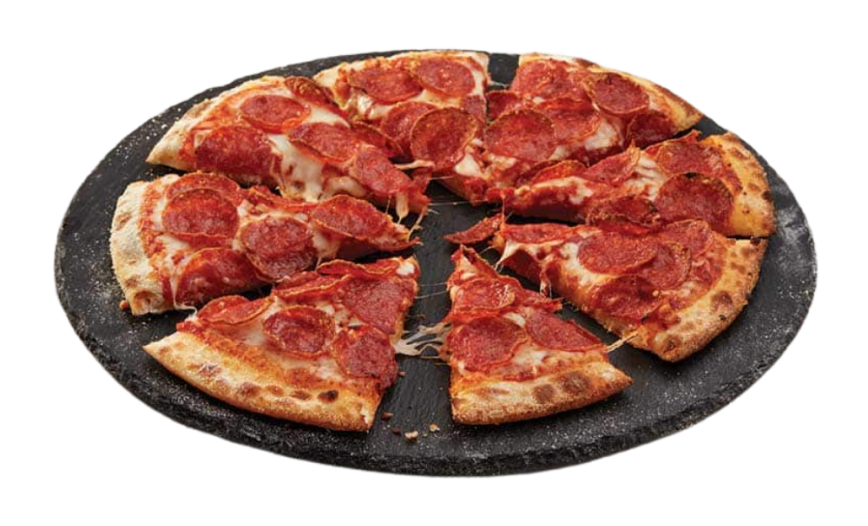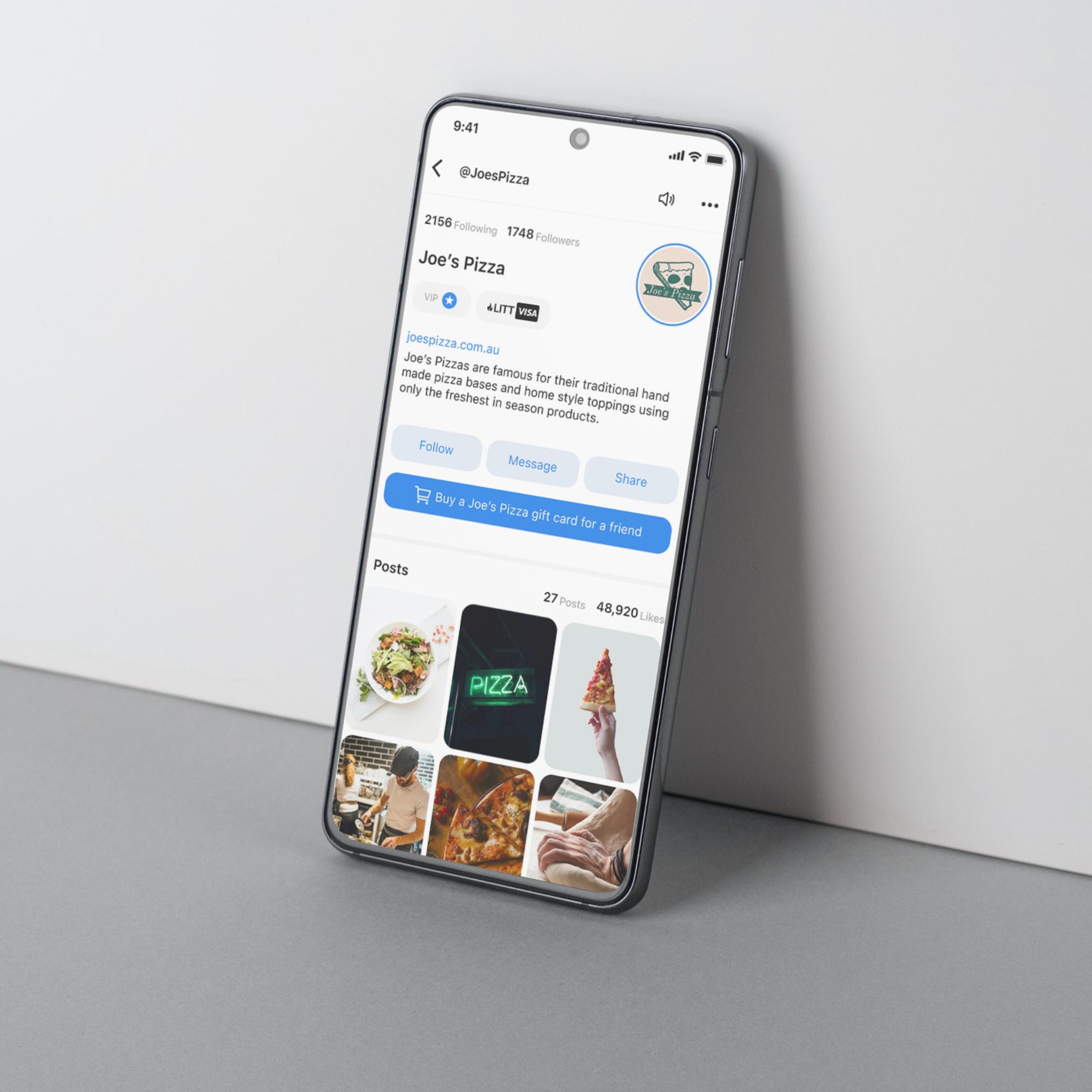 LITT is an Australian born and bred community focused super app, that connects like-minded people, businesses and other key stakeholders in local communities.
LITT combines elements of social media, e-commerce, digital payments and augmented reality advertising all rolled up into one seamless, safe and trusted experience.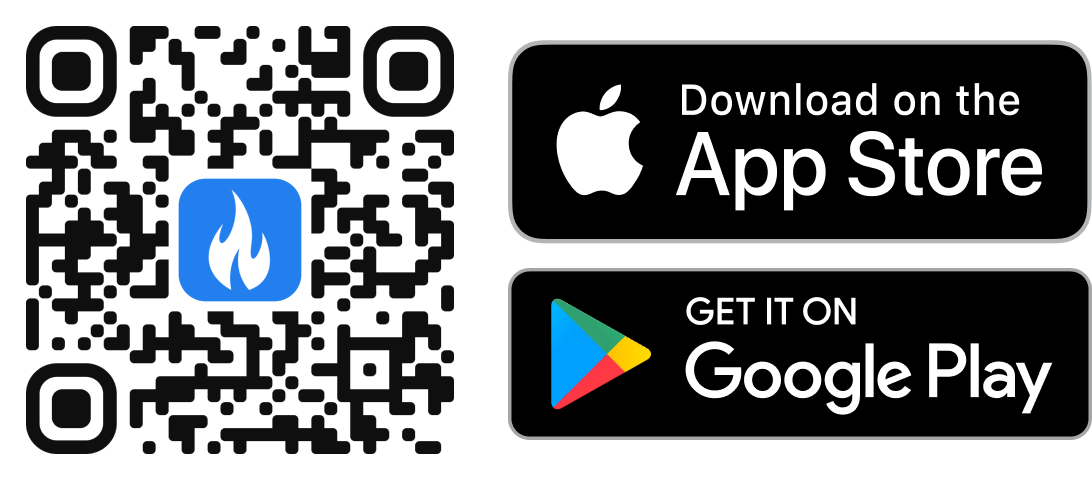 We are pleased to offer an exciting promotional collaboration opportunity, between LITT Global Pty Ltd and your business.  
This collaboration will allow your business to bridge the gap between the digital world and real world.
Drive direct foot traffic into local stores
Lift overall sales
Roll out further promotions with the LITT app in multiple locations.
Use LITT's augmented reality technology as a "value add" to your business marketing campaigns

Give customers a taste of what your business has to offer by having them catch an AR deal.
LITT's unique AR and geofence technology lets your business place special deals near and around your store/s. When the promotion is accepted, the details are displayed, such as expiry time (set by creator), T&Cs, store opening hours, and a clickable Google maps link to the store address.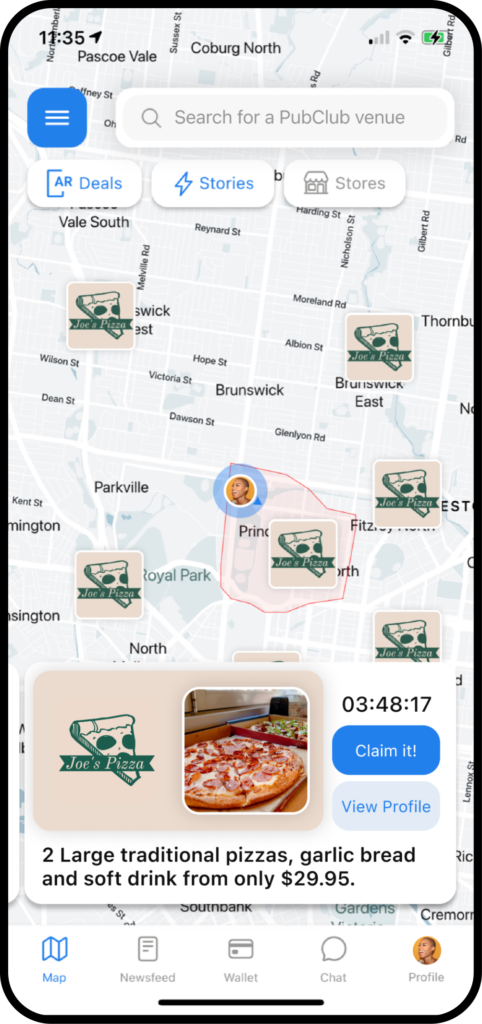 Customer enters the geo-fence of an AR Deal.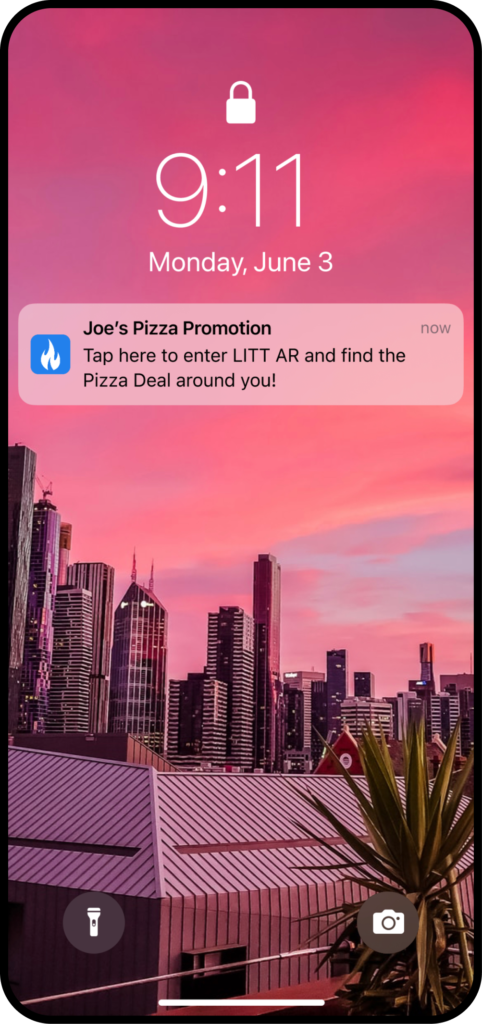 Receives a notification of an AR deal nearby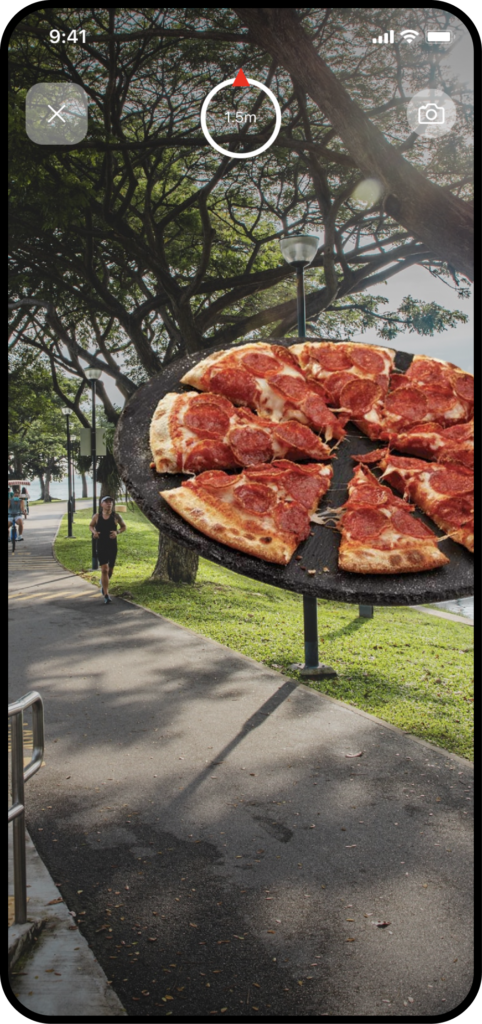 Customer looks for the AR deal.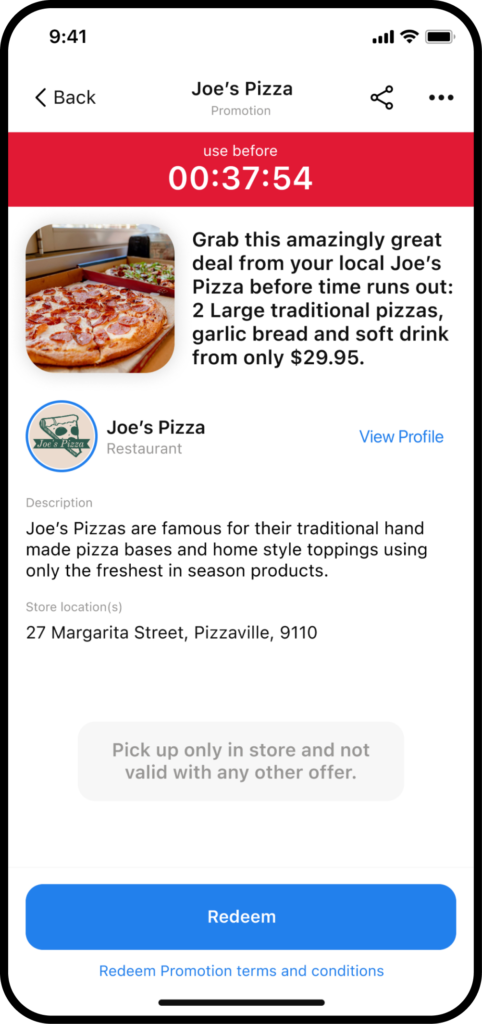 Goes to store and shows cashier the promotion, which is then redeemed.
See step 4 out off in-app flow
Turn LITT users into regular customers by offering not to be missed deals, promotions and offers.
Create a coupon deal (e.g. 2 large traditional Pizza's + garlic bread, 1.25L drink from $29.95) and load it into the business platform under "Coupon Deals".

Once the customer finds your coupon on the app, they can purchase it using LITT Cash or their credit/debit card.

LITT will then pay your business the value of the coupons sold, during the settlement process.

The customer will then present the coupon to the cashier at your business.

Cashier will select "Redeem Voucher" to during the usual check-out process.
An AR deal needs to be redeemed before the countdown ends. This creates an urgency to get in store before it expires.
Create a LITT AR Promotion today
100% trackable ad spend

gain a competitive advantage

interact with your customer

increase foot traffic

improve customer acquisition

create customer Urgency

access to new customers with a targeted approach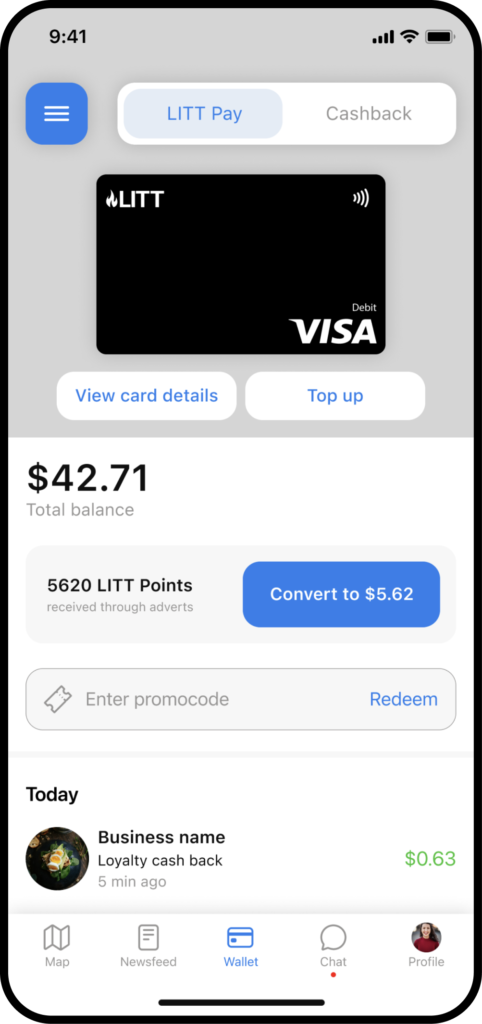 To redeem rewards, LITT members 18+ must apply for a LITT VISA debit digital card. (approx cost $5 per card)

Rewards or gifts earned by members are added to their LITT digital wallet and can only be redeemed utilising the LITT Visa

The linked AR deal to VISA allows flexibility in expiring unused vouchers or rewards within a short time frame to prevent leakage

The customer simply taps the EFTPOS terminal with their phone to pay with their LITT VISA card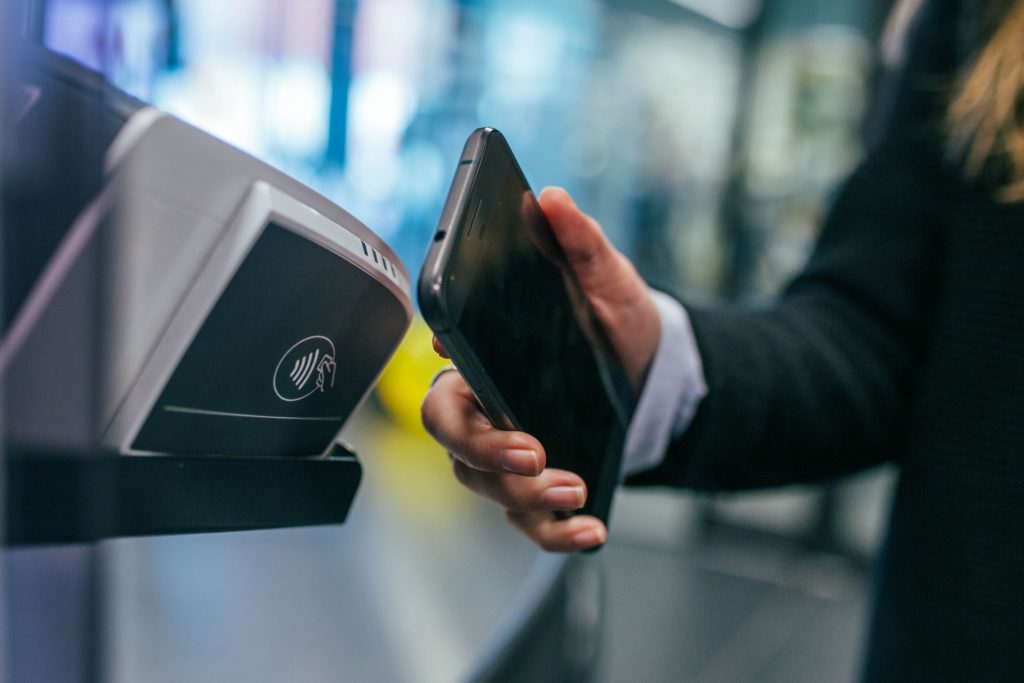 Data and analytics with LITT Business
Let our data guide your next promotion.
All data and analytics are displayed in real time on the business dashboard, which is accessible to your business administrators.  This data will provide information such as:
Time, date and number of customers that break the geo-fence

Number of customers that accept or reject the deal presented

Number of redeems of the deal in store

Following trends

Demographics of followers