LITT Supports Mining Emergency Response Competition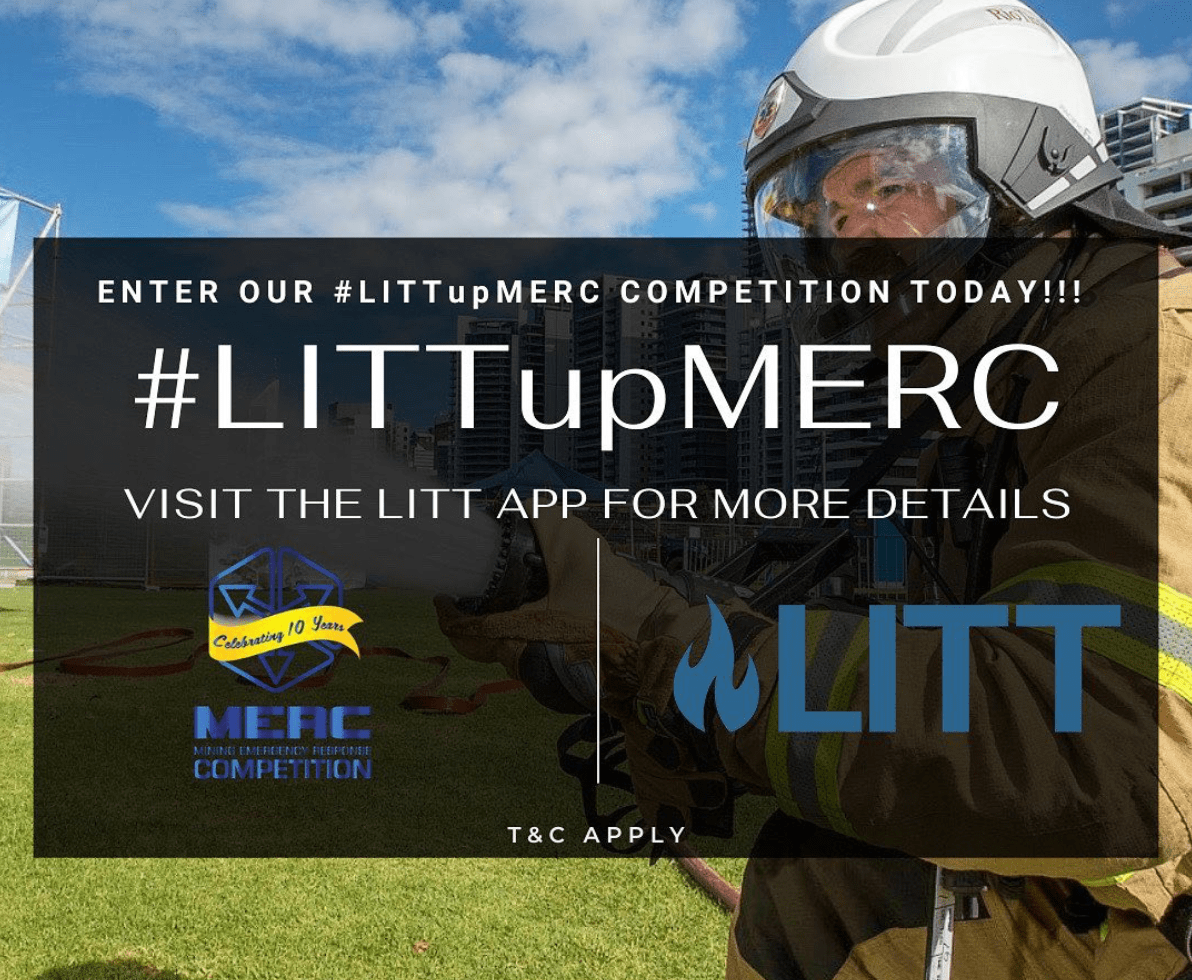 LITT is proud to support and participate in the Mining Emergency Response Competition (MERC) event for 2020.
MERC is a not-for-profit organisation that provides world-class emergency rescue training and skills for volunteer mines rescue teams. Each year, MERC holds a competition where emergency rescue teams participate in a series of realistic scenarios.
The LITT team were on-hand this year to support the event, with an activation and treasure hunt across the grounds at Langley Park in Perth.
The activation was aimed at engaging and educating event visitors about the important role of emergency services and response teams in the industry.
New LITT users were also delighted to discover Augmented Reality LITT Cash giveaways, sponsored by Red Earth Health Solutions.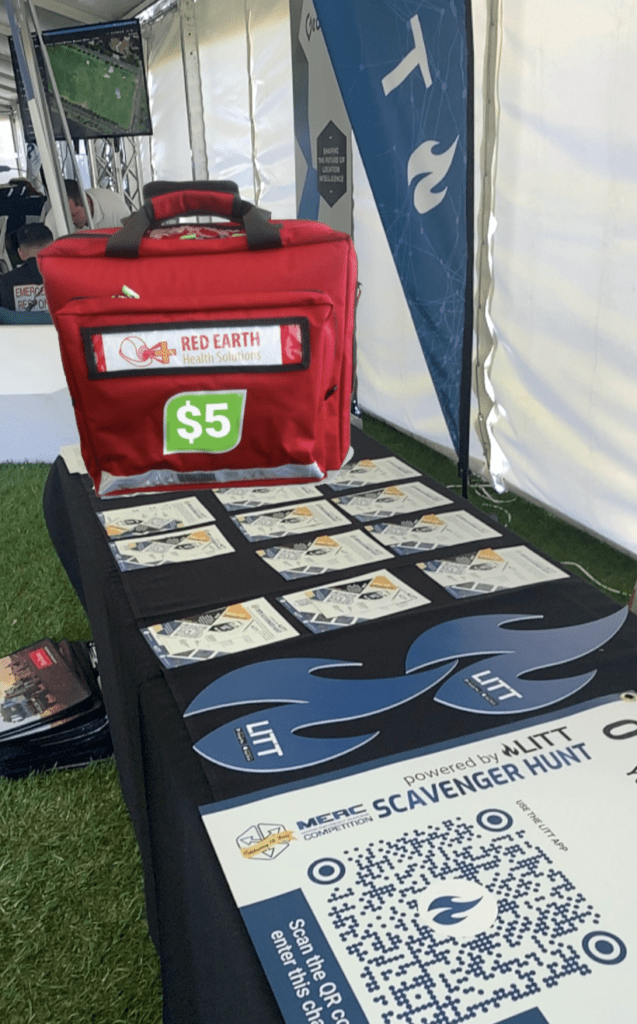 LITT sponsor Red Earth Health Solutions helped activate MERC event guests.