LITT Grows 100% in 1-Week, Top App on iOS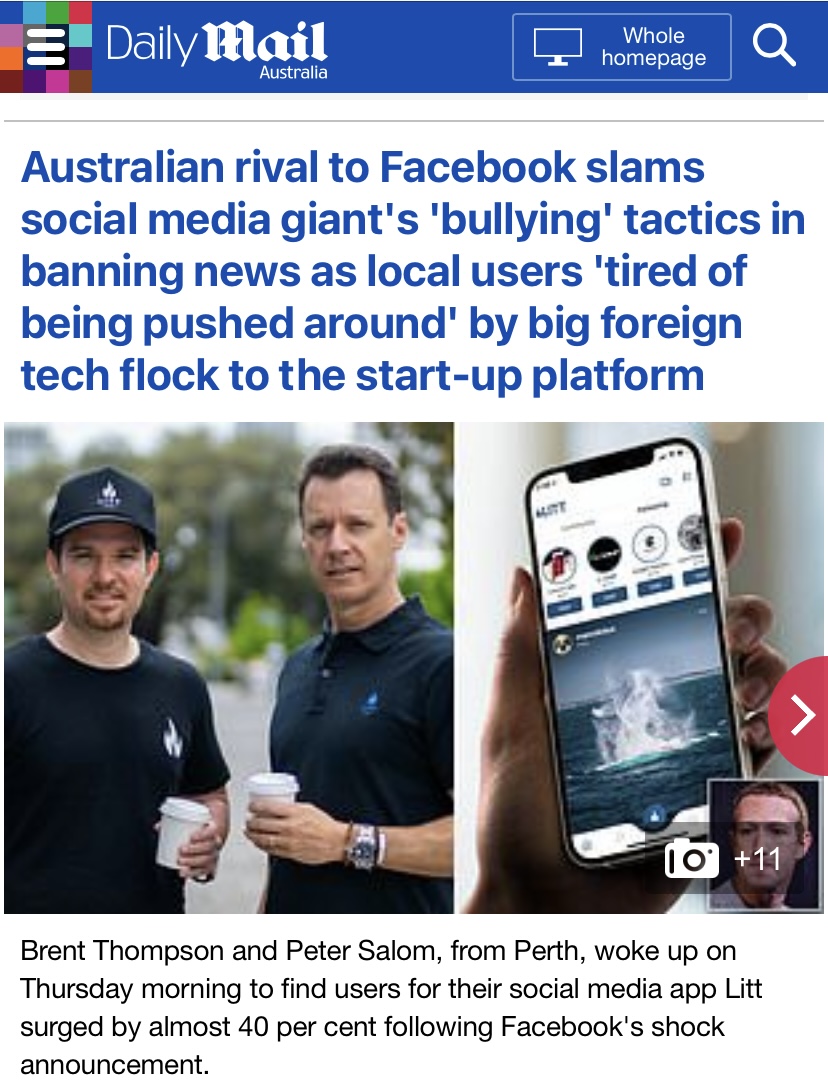 Update: LITT, the new community and digital payments app, has grown by over 100% in just 7-days.
Nearly 8,000 Australian's have joining the community app since Thursday night, with the app soaring in popularity on iOS and Android smartphones. There are now 400+ local businesses across Australia.
The LITT app has been sitting high in the most popular charts on Apple iOS and Google Play since Thursday.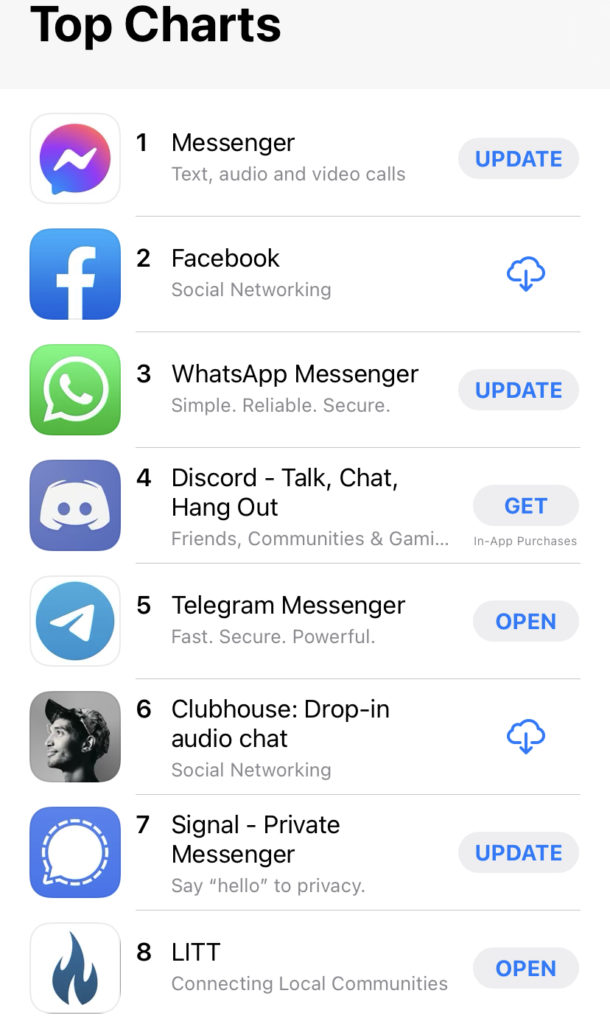 Interest in LITT has soared in recent days, as Australians look for alternative platforms to connect with each other.
Interest from the news media has been a key driver of LITT's growth in the past week. LITT has featured in multiple news outlets across Thursday night to Sunday.
Timeline of events
On Thursday evening, LITT was featured in 6PM news bulletins across Australia.
Australia's most watched news program, 7 News at 6PM, ran a feature story on LITT in all major cities and regions.
That afternoon, Australia's number 1 news website, news.com.au featured LITT in a story on their home page.
On Friday, LITT was featured in News Corp Australia news website's and newspapers in a lengthy feature on the Facebook news ban.
On Saturday, one of the world's most read news websites, London based The Daily Mail featured LITT on their home page.
On Sunday morning, LITT was featured on Australia's top rated weekend breakfast show, Weekend Sunrise.
On Monday, LITT was mentioned as a viable alternative to Facebook during a segment with Technology commentator Trevor Long.
2GB
LITT founders Pete Salom and Brent Thompson joined Jim Wilson on Sydney's top radio station, 2GB
Listen: https://omny.fm/shows/the-drive-program/homegrown-social-media-platform-takes-on-the-tech/embed
Crowdfunding
LITT is rolling out across Australia and to the global sphere in coming weeks.
To help grow the platform, LITT is in the middle of an equity Crowdfunding campaign.
Anyone in Australia 18+ can become a shareholder in LITT in the coming weeks.
The campaign is being undertaken in partnership with Australia's largest Crowdfunding platform.
Anyone interested in learning more is encouraged to enter an expression of interest on the Birchal landing page.