LITT Announces Crowdfunding Expression of Interest Campaign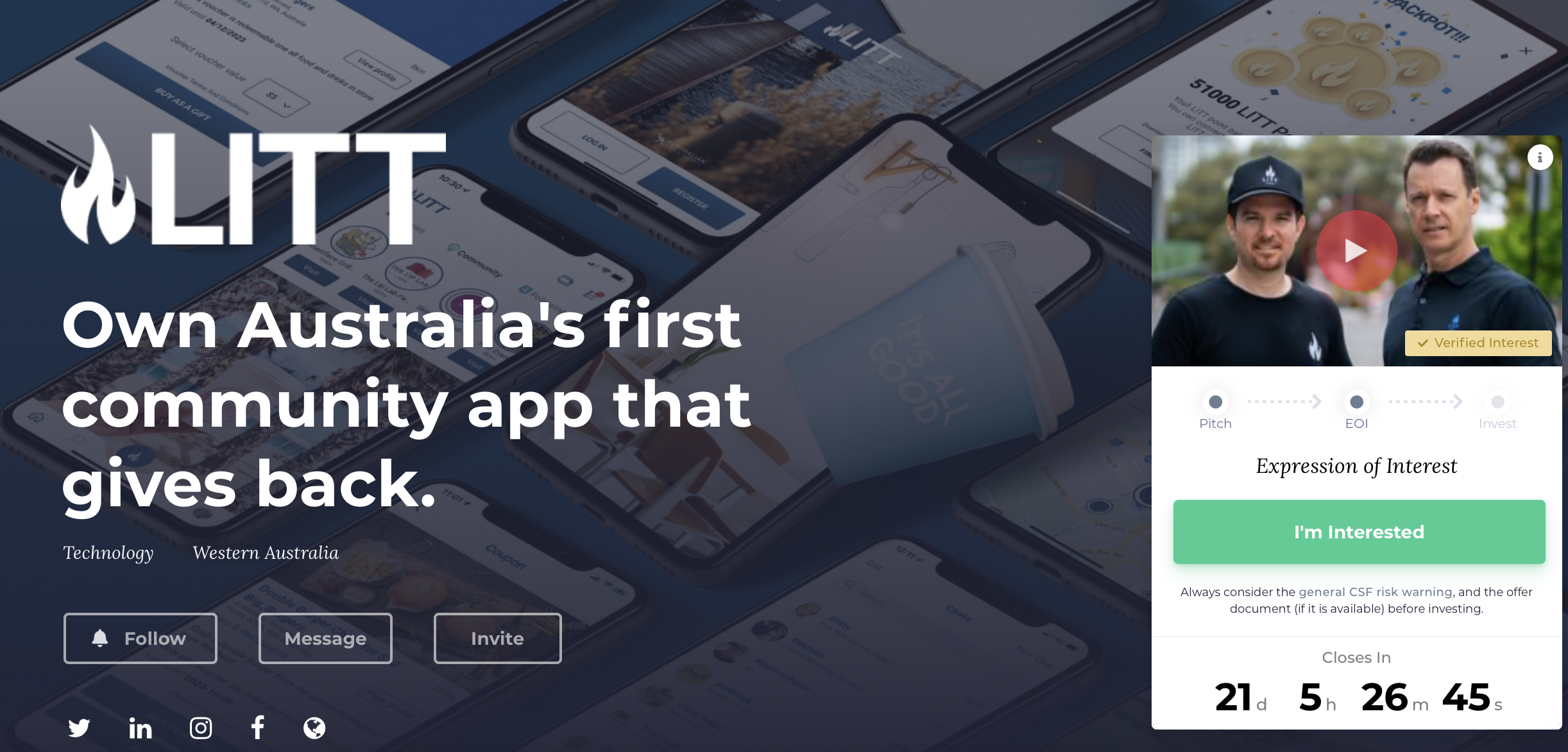 What a journey we've been on so far with LITT.
Since launching in May 2020, we've grown to nearly 10,000 members & nearly 250 local businesses are now accepting LITT Pay.
We've been named as a startup to watch in 2021 by The West Australian newspaper.
Our LITT member base is highly engaged and growing every day, with thousands of active users and daily engagements across our app.
Today, we've excited to announce we are launching our Expression of Interest campaign on Birchal.
This means that you can register your interest to be one of the first crowd-fund investors in our business, when we launch our live offer.
Why Crowdfund?
In Australia, private companies like LITT can now access Equity Crowdfunding – This allows anyone to easily invest in young and high growth companies.
LITT members and ambassadors have been spreading the word about us in the last few months – and we see equity crowdfunding as an opportunity to involve everyone that has gotten us this far to grow to the next level. We can't wait to accelerate our ambitious growth plans across Australia and then take LITT to the global sphere. With your help, we can achieve anything.
What Next?
We want to give you the opportunity to become an owner in our startup.
We would love to have you to become part of our family. So, express your interest now and be one of the first to know when our investment round is open:
https://www.birchal.com/company/LITT
Disclaimer: Always consider the general CSF risk warning and offer document before investing.